Earth Day is a Moment for Courage
Tackling the climate crisis is going to take guts and vision, and an absolute commitment to choosing a better future.

Christiana
Christiana is a Founding Partner of Global Optimism, co-presenter of climate podcast, Outrage + Optimism, and co-author of The Future We Choose: The Stubborn Optimist's Guide to the Climate Crisis.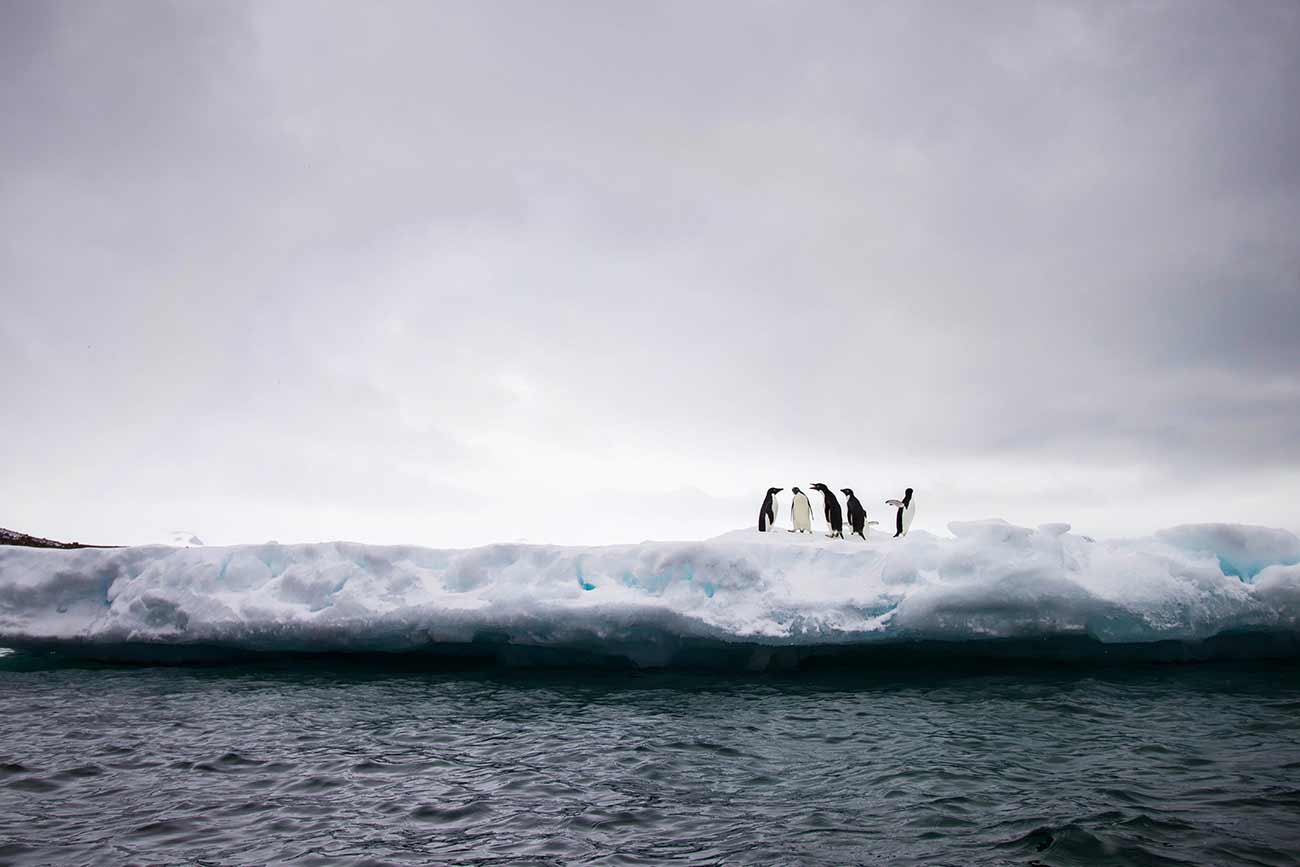 Today we mark the 51st International Earth Day. Looking ahead from this moment, I'm struck by how important it is to see such determination from the UK, EU, U.S. & China to keep climate right at the top of the international agenda at the beginning of this decisive decade.
President Biden's climate summit, in which we look forward to the details of a renewed and much stronger national commitment to reduce emissions – by at least 50% this decade – is a reminder of the strength of the Paris Agreement. It's a reminder that we have begun the most exciting economic transformation in human history – a permanent shift away from high carbon to net zero emissions.
The Paris Agreement, which forged the commitment to this shift, has weathered harsh political headwinds and a global pandemic, while continuing to provide a global focus for our collective work on climate change.
Combined with accelerating momentum towards net zero emissions in the private sector, the stage is set for getting really big stuff done now. We cannot afford to waste it: now is the time to make good on the big commitments, to double down on every effort to reduce emissions and protect and restore our remaining natural ecosystems.
As we receive updates from the scientific community, including how perilously close we are to breaching irreversible tipping points in many of the earth systems that regulate all life on this planet, we must ratchet up our efforts even faster. The IPCC's 6th assessment report on the impacts of climate change, due out this summer, is likely to be devastating reading – yet another reminder of the knife edge we stand upon. These constant blows to our hopes and dreams for the future are not going to let up any time soon.
So, with Biden's summit, and all other international moments in the run up to COP26, what we're all looking for now – and what we are beginning to see real glimpses of – are courageous role models. The bravest in the big economies and at the big companies who get the science, and get on and actually achieve what we know we must: net zero emissions as quickly as possible. As the science matures, I won't be surprised if we find that 2050 is going to be too late for net zero if we want to keep the Paris temperature goals within reach.
Given this reality, what's going on in the U.S. right now is extremely encouraging. After four years of darkness, we now have an administration taking an all of government approach. The U.S. is now the first country whose head of state has asked every single department, every single government agency – whether it's transport, energy, interior, security, education, health – to fulfil their responsibilities to US citizens through a climate lens. That is an extraordinary step that should be commended, and emulated by everyone.
We have long passed the moment in which climate change could be considered the responsibility of an environmental or an energy team, or even a natural resources team. Climate change has to be an all of government approach in every country, and an all of business approach in every company.
Doing this is going to take guts and vision, and an absolute commitment to choosing a better future. And it requires immediate action to inspire others in the achievability of that vision.
John Kerry is 100% outraged and 100% optimistic
Tom Rivett-Carnac, Paul Dickinson and I were extremely honoured to host U.S. Special Presidential Envoy John Kerry, on Outrage + Optimism this week. We talked about Secretary Kerry's diplomacy efforts to build stronger international cooperation on climate, and the road to – and beyond – COP26, including the Biden Summit.
It was striking in that context to hear Secretary Kerry talk about the importance of telling the truth, and how trust is fostered not by words but by action. When it comes to the climate crisis, he is adamant it be addressed with absolute candour. Since our relationship with the truth has, in recent years, become so distorted – or in his words, 'we don't have the same referees for the truth' any more – it's more important than ever to fight for the truth and base our actions on the facts. It's this respect for the truth that's been driving John Kerry to argue that COP26 must be the honest COP.
Secretary Kerry was outraged to have learned that the IEA's most recent report shows emissions this year are projected to rebound at the second highest annual rate in history. We discussed the massive emissions gap we have yet to close in order to keep the world on track for limiting warming to 1.5ºC. Kerry discussed the renewed U.S. focus on pushing finance, technology and partnership towards closing that gap. And in the spirit of candour, he recognised the importance of honestly acknowledging the gap, clearly defining it, and going after it with all we've got.
As well as candour, Kerry talked a lot about how critical cooperation will continue to be in this decisive decade. No country can do what needs to be done on climate alone. Kerry described his work to push for bigger emissions reductions ahead of COP26, including at the Biden Summit, the G7, UNGA and the G20, as one of the most global, multilateral initiatives the U.S. has ever engaged in.
We discussed a trillion dollars coming into play from the US finance sector over the next ten years; environmental justice; disclosure; China and the phrase 'climate crisis', and many other finer points, so do tune in to listen to the inspiring conversation available wherever you get your podcasts, or online at globaloptimism.com/podcasts
The Climate Pledge reaches more than 100 signatories
Today, as a result of several new commitments, over 100 companies – including household brands and companies from all industry sectors – have joined The Climate Pledge, with its goal of reaching net zero carbon by 2040.
Why is this so important? Our understanding of climate change and the resulting consequences for life on this planet is constantly maturing, thanks to the global scientific community. With that understanding, the case for urgent, transformative action to reduce emissions and protect and restore nature continues to strengthen. It makes sense therefore, that our actions must mature and strengthen accordingly. This principle is the very basis of the Paris Agreement. Setting early net zero targets and taking science-based action to meet them helps companies move faster and get ahead of the curve. It's also in all of our interest as we work to secure a regenerative future for all, so I very much look forward to welcoming the next 100 companies to The Climate Pledge soon.
The EarthShot Prize Open Letter
Today, the Earthshot Prize released an open letter, published in the print edition of The Times in the UK, highlighting that the lessons we've learned this past year apply not only to pandemics but to the most pressing challenge in human history: the climate emergency. Our response to COVID-19 has shown that ingenuity and a science-based approach combined with meaningful cooperation are key to tackling global challenges.
The Earthshot Prize, initiated by Prince William and the Royal Foundation, is the most prestigious prize of its kind, aiming to discover and roll out at scale solutions to the world's biggest environmental problems. The first prizes will be delivered this autumn. I am proud to be a Prize Council member and look forward to celebrating not only the winners, but all the immensely courageous initiatives that will be considered for the Prizes.
I hope you will be emboldened by the outpouring of energy this Earth Day to take meaningful steps for climate action in your capacity. We all have what it takes.
In Stubborn Optimism,
Christiana