Is Climate Change Embedding Inequality?
We can tackle the climate crisis, the health crisis, the economic crisis – and its undercurrent, the inequality crisis – only if and when we also acknowledge inequality on the basis of race, wealth and gender.

Christiana
Christiana is a Founding Partner of Global Optimism, co-presenter of climate podcast, Outrage + Optimism, and co-author of The Future We Choose: The Stubborn Optimist's Guide to the Climate Crisis.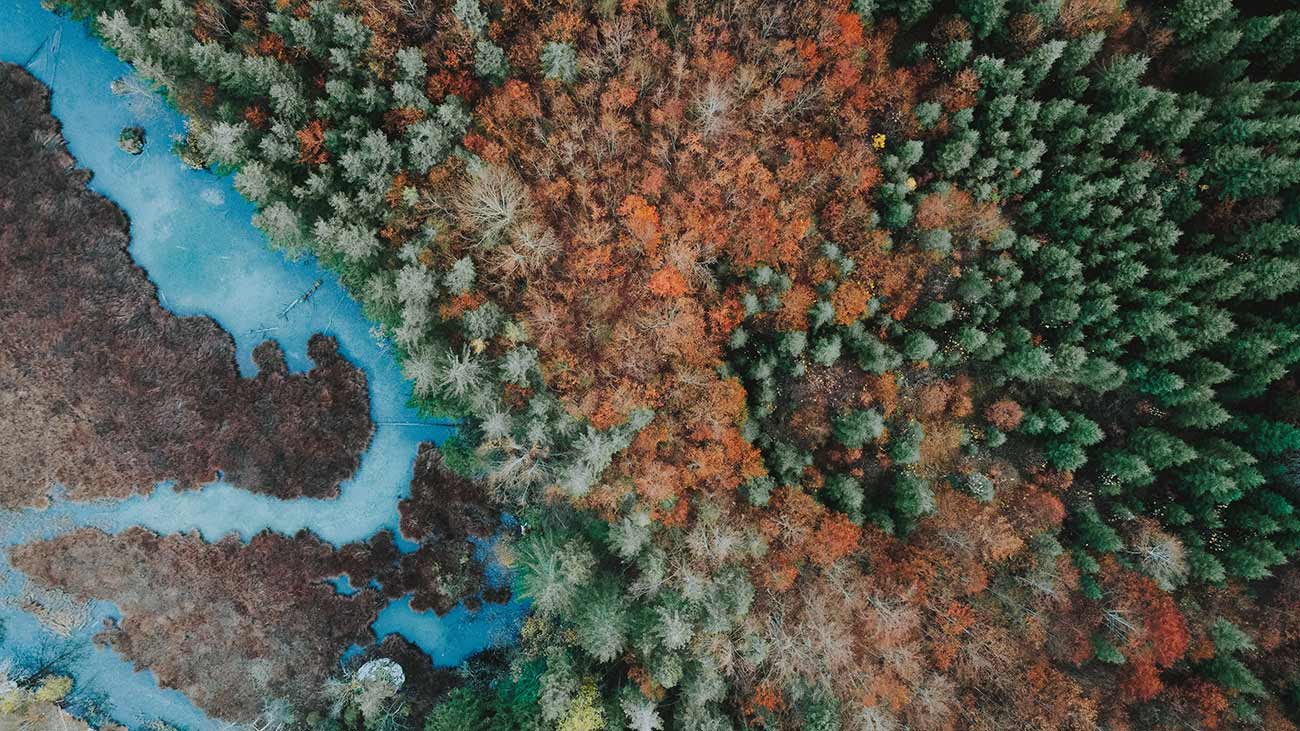 As governments grapple with the economic fallout of a global lockdown resulting from COVID-19, workplaces and commercial streets are slowly reawakening in some countries– and so too is a hopeful resurgence of people-powered movements demanding that long-standing embedded inequalities be urgently addressed. Societal tipping points are exposed in times of uncertainty, and whilst the surface view is one of turbulence, I am stubbornly optimistic that the deeper dynamic is a positive and long-term structural change. The Black Lives Matter movement, the unflagging energy of Fridays For Future and the many acts of corporate solidarity with social and environmental justice are a welcome continuation of the awakening that began with the health pandemic and will be vital in tackling the climate crisis as we move forward.
We can tackle the climate crisis, the health crisis, the economic crisis – and its undercurrent, the inequality crisis – only if and when we also acknowledge that our system disadvantages enormous groups of people on the basis of race, wealth and gender. Researchers at Harvard found that "the majority of the pre-existing conditions that increase the risk of death for COVID-19 are the same for diseases that are affected by long-term exposure to air pollution". In fact, exposure to this common air pollutant, fine particulate matter, is more likely for African Americans in the USA, who unsurprisingly are more likely to live within a half-mile of an oil and gas facility, as reflected in the findings of The National Association for the Advancement of Colored People and the Clean Air Task Force.
As a consequence, whilst African Americans comprise half the population of Washington D.C, they account for eighty percent of COVID-19 related deaths in the city. In Chicago, where twenty-nine percent of residents are black, seventy-two percent of COVID-19 deaths were African Americans. It was also widely reported by the UK's Office of National Statistics that black men and women were twice as likely as their white counterparts to die if infected with the COVID virus.
The voting public, rediscovering birdsong and flowing streams in urban oases, may just be waking up to the fact that the survival of the human species depends on each of us living with dignity and within systems that are healthy – and that we all have the power to effect economic shifts. Alongside governments and the private sector, I am continually inspired by the power we have as individuals, acting collectively, to forge a pathway to a regenerative future. That is why we were so pleased Richard Curtis joined us on Outrage + Optimism last week talking about his new campaign, Make My Money Matter, which aims to ensure £3 trillion of UK citizens' pensions are invested in ways consistent with the ethics of the individuals for whom they are invested. Richard's new crusade is inspring – so watch the livestream of the podcast recording or download the episode – and you'll be treated to a fantastic musical performance by artist Beans On Toast too.
#TogetherWithNature: Investing in Nature-Based Solutions
Over the past month there has been much research and discussion about the need to 'green' recovery packages. The IEA, the IMF, the World Bank and many other leading institutions all agree that recovery packages cannot take us back to a failed economy but rather must take us forward into an economy of regeneration. A very recent study conducted by Oxford University's Smith School, London School of Economics and Columbia University on government recovery policies holds up the theory that climate positive tools are effective in ensuring the current economic slump does not deepen and offers co-benefits to health and wellbeing. Their report reflects that recovery policies can deliver both economic and climate goals. The report sets out five fiscal policy areas that can be transformational for immediate recovery needs and serve as long-term multipliers. These are: clean physical infrastructure; energy efficiency for buildings; education and training; clean R&D and natural capital investment for ecosystem resilience and regeneration including restoration of carbon-rich habitats and climate-friendly agriculture.
To ensure that we capitalize on the immense opportunity of the latter area – Nature-Based Solutions – a collective of more than 100 organisations (so far) from science, ecology, civil society and business have committed to Four Principles for Nature-Based Solutions that must be taken into account together when investing in nature. #TogetherWithNature recognises that nature's biodiversity and planetary health is the bedrock of human health, providing fresh water, food and resilience and many other services. As Johan Rockstrom said during a virtual round table I was pleased to host during London Climate Action Week, this is the one area where science is absolutely certain. Nature keeps Earth and civilisation stable, undertaking 80% of the 'heavy lifting' of the stability required for humanity to continue to survive and thrive.
Last September I announced the launch of The Climate Pledge with Jeff Bezos, founder of Amazon. Since then much work and many conversations later, several large corporates from around the world have joined Amazon in signing the Pledge, a collective effort to meet the goal for achieving net zero by 2040 at the latest. These signatories including RB, Infosys, Verizon and Oak View Group welcome companies from across sectors to join them in an active collaboration that aims to decarbonize their businesses, engage their supply chains and co-invest in the innovations needed for transformation to a net zero world.
I was very pleased to be invited to take part in the first of a series of virtual events called "Netting Zero" which brings together New York Times journalists and leading climate experts for an exploration into how industry sectors and governments can address the challenge of reaching carbon neutrality. Nigel Topping, the High Level Champion for the COP26 Presidency, set the challenge for the debate asking why we wouldn't treat the next decade in a similar vein to JFK's challenge to send a person to the moon within a decade. As science tells us we must halve global emissions by 2030, this decisive decade must be approached in this way. To quote an exceptional youth leader, Luisa Neubauer, one of the excellent and inspirational speakers at the event, "We make excuses everywhere. When governments said people don't want us to prioritise climate action, we [the youth on the streets] changed that. Saying it's not affordable? We need to retell that story too."
Speaking of retelling stories, for the many fans of Tom Rivett-Carnac's TED Talk, this BBC podcast, part of a series called 'Rethink' is a thought-provoking way to reconsider privilege and responsibility across the spectrum from racial inequality to climate change. Tom talks about rethinking history to face the realities that has led us to this moment, and to see it as a way to also reframe the story we tell ourselves about the future.
We cannot pretend we are not in extremely turbulent waters right now, but at the same time let's remember that we won't drown from falling into these waters; but remaining submerged is not an option. We have the capacity to master the tides of fear to take control of our journey through the waves, emerging stronger and clearer about how we will create a future of healing and regeneration.
In stubborn optimism,
Christiana