Signals Amidst the Noise: June 16, 2021
We curate updates on government, finance and corporate net zero news weekly from the world's media. Here is today's update.

Global Optimism
Global Optimism works to inspire and catalyse transformations across our economies, and a renewed spirit of human achievement in the face of the climate crisis.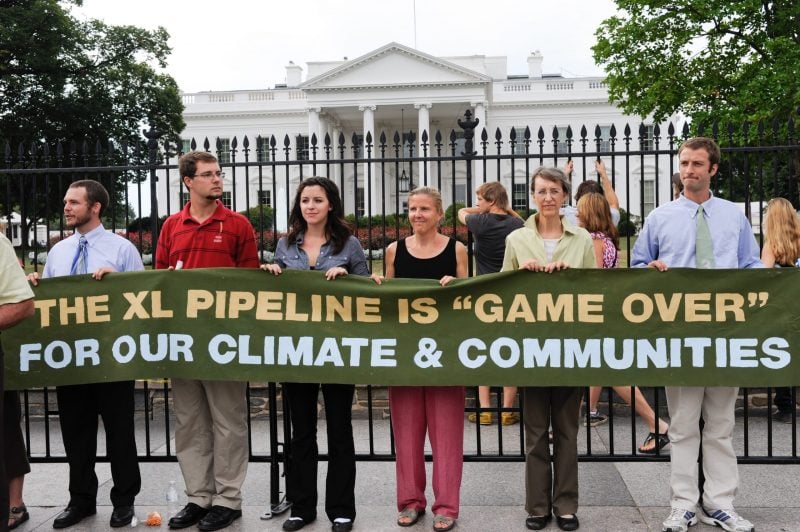 Just before the Heads of State from the Group of Seven (G7) gathered in Cornwall, England, last week, we learned that carbon dioxide concentrations in the atmosphere have risen to 419ppm, the highest level in the 63 years that data has been collected from the Mauna Loa Observatory. That means that climate change is placing humanity into a very dangerous zone.
Whilst this alarm bell calls for immediate and unequivocal action, the G7 meeting did not agree on a clear timeline for phasing out coal. Coal is both a major contributor to CO2 emissions and is the easiest of the fossil fuels to eliminate immediately on economic grounds. The road to a global net zero world is not smooth. The obstacles leave us with one option: to muster all of our courage and double down on efforts to turn things around. Failure is not an option.
Here's what's been going on in the transition to a net zero world this week.
A big win for Keystone XL activists
After years of sustained campaigning and protest, the developer of the Keystone XL pipeline has officially cancelled the project.
Investors speak up
Responses to US Financial Regulator (SEC) on Climate Related Corporate Disclosures
On March 15th of this year, SEC Acting Chair, Allison Herren Lee (who continues to serve as a Commissioner, but has been replaced by current SEC Chair, Gary Gensler) called for public consultation on the Regulator's intention to provide mandatory guidelines on corporate climate change related disclosures. This week two responses were filed.
Corporate Pledges and Advocacy
Government Commitments and Action
New Tools and Resources
Thanks for reading this week's net zero news digest, we hope you found it useful. Prior issues of 'Signals Amidst the Noise' are available here.
This week our podcast, Outrage + Optimism, features Rolls Royce CEO, Warren East on electric planes, world records, and getting the hardest industries to net zero. Don't miss it this Thursday! Available wherever you get your podcasts or at globaloptimism.com/podcasts.