Signals Amidst the Noise: March 30, 2021
We curate updates on government, finance and corporate net zero news weekly from the world's media. Here is today's update.

Global Optimism
Global Optimism works to inspire and catalyse transformations across our economies, and a renewed spirit of human achievement in the face of the climate crisis.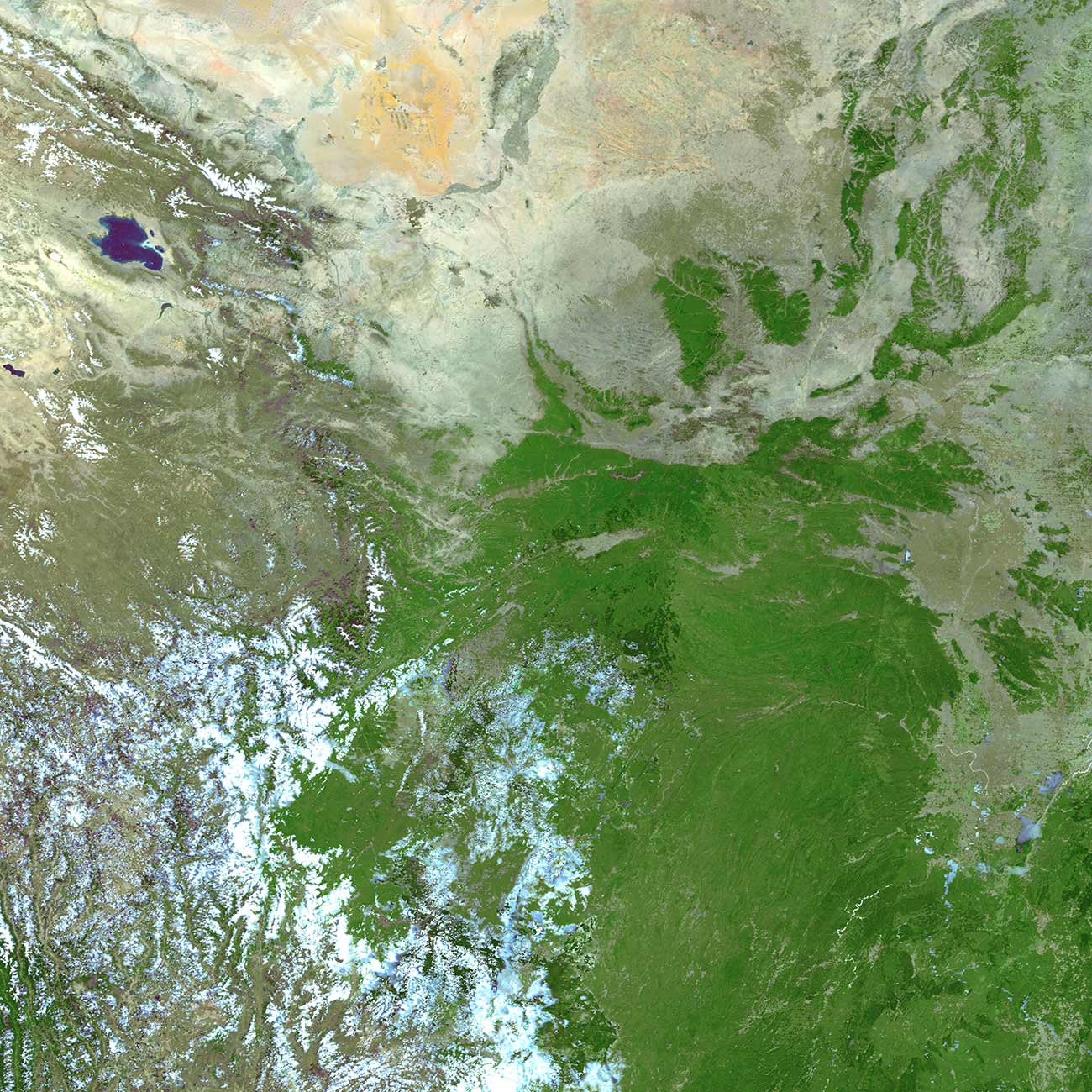 At the heart of the Paris Agreement is the goal for net zero global greenhouse gas emissions. In the past few years we've seen thousands of net zero commitments announced from governments, companies and financial institutions large & small. Even with their varying degrees of robustness, the collective message is clear: the world has decided to decarbonise. There's no going back to a high emissions trajectory.
Make no mistake though, net zero is a tricky subject, so if you're still wondering #WhatTheHale net zero really means and how to achieve it, then tune into our recent
Outrage + Optimism podcast
, where we unpack the complexity with expert Dr. Thomas Hale from Oxford University.
Meanwhile, the decarbonisation decision is already manifesting in all sorts of activity around the world. Here are a few snapshots of what that looks like from the past few days.
Vanguard, the $7tn investment company and second largest global asset manager,

have pledged to slash emissions across their portfolio by 2030

.

They join 42 other large investors including BlackRock, Aberdeen Standard Investments, Allianz Global Investors and Macquarie Asset Management who have pledged to do the same as part of the Net Zero Asset Managers initiative.

Swiss RE committed to achieve net zero operations by 2030 and transition its investment portfolio to net zero by 2050.
BlackRock released new guidelines indicating plans to vote against the re-election of directors if companies had not effectively managed or disclosed risks related to the depletion of natural capital.
Rivian announced plans to have over 3,500 fast chargers – exclusive to its vehicles – powered by renewable energy across 600 charging sites in North America by the end of 2023. Rivian also plans to add 10,000 chargers open to any EVs by 2023.
Microsoft announced a partnership with Repsol to build new AI-powered digital solutions for the energy industry and a partnership with Total to further digital transformation and carbon removal technologies to support progress towards net zero.
Schneider Electric joined forces with Minesto to develop and build ocean energy farms.
Unilever became one of the first multinational companies in the world to publish a corporate net zero action plan for oversight by its shareholders, as it prepares to put its climate strategy to an advisory vote at its AGM in May.
Air Canada committed to achieve net zero by 2050 for its global operations and plans to invest $50 million in SAF, carbon reductions and removals.
Fortescue Metals Group, the world's fourth largest iron ore miner, pledged to achieve carbon neutral operations by 2030. However, the commitment does not include a target for scope 3 emissions from steel production – the largest part of its carbon footprint.
Nuveen Real Estate, one of the largest real estate investment managers, committed to making its global property portfolio net zero by 2040.
Budweiser pledged to purchase RECs equivalent to cover the estimated electricity used to brew beer in the US in one day and turn all beer 'green' for its St Patrick's Day campaign.
ArcelorMittal launched a steel carbon offset program, XCarb green steel certificates, allowing customers to purchase offsets with their orders.
BP unveiled plans to build the UK's largest facility for blue hydrogen (integrated with CCS).
GeSI, GEC, RBA, WBCSD, WEF and PACE launched the

Circular

Electronics Partnership

, an initiative to develop a circular economy for electronics by 2030.
The International Chamber of Shipping, representing 80% of the global shipping industry, announced its support for a proposed $5 billion fund to catalyse R&D into decarbonization technologies for the shipping industry.
New EPA Administrator Michael Regan vowed to put environmental justice at the centre of the EPA's decision making.
Germany and Canada agreed to jointly explore the development of green hydrogen from Canadian hydroelectric power for export to Germany.
Canada's supreme court ruled that the federal government can impose a carbon tax across the country against the wishes of some provinces, citing that "global warming causes harm beyond provincial boundaries".
The UK government unveiled a Waste Prevention Program for 7 key sectors; launched a £3 billion public bus plan to transition cities to emissions free buses; and unveiled a new

Industrial Decarbonisation

Strategy

to deliver the world's first low carbon industrial sector.
Analysis found the UK is halfway to meeting its net zero by 2050 target – emissions were 51% below 1990 levels in 2020 after an 11% drop in emissions due to the pandemic.
India is reportedly considering a net zero pledge, with a possible 2047 target date to mark the centenary of India's independence from British rule.
Well done if you made it to the end of this particularly long decarbonisation digest and we hope you found it useful.
On the podcast this week we're celebrating the transformational power of music artists to change the story we tell ourselves about climate change and awaken our courage to face it. Join us on Thursday at globaloptimism.com/podcasts